Daniel Hernández, better known by his stage name 6ix9ine, also called or simply Tekashi, is an American rapper who came to general fame at the end of 2017 with the release of his debut single "Gummo". The song peaked at number 12 on the Billboard Hot 100 and was certified as platinum by the RIAA. In early 2018, he released his debut mixtape, Day69, which debuted at number four on the Billboard 200 album chart. He earned his first entry in the top ten on Billboard Hot 100 with his hit song "Fefe" in collaboration with Nicki Minaj and Murda Beatz, who reached number three. Hernandez is known for his distinctive rainbow style, aggressive rap style, public fights with other artists and his controversial persona. He is also known for his numerous legal problems, including pleading guilty to having used a 13-year-old boy in a sexual performance, as well as being arrested in November 2018 on charges of extortion and firearms, among others.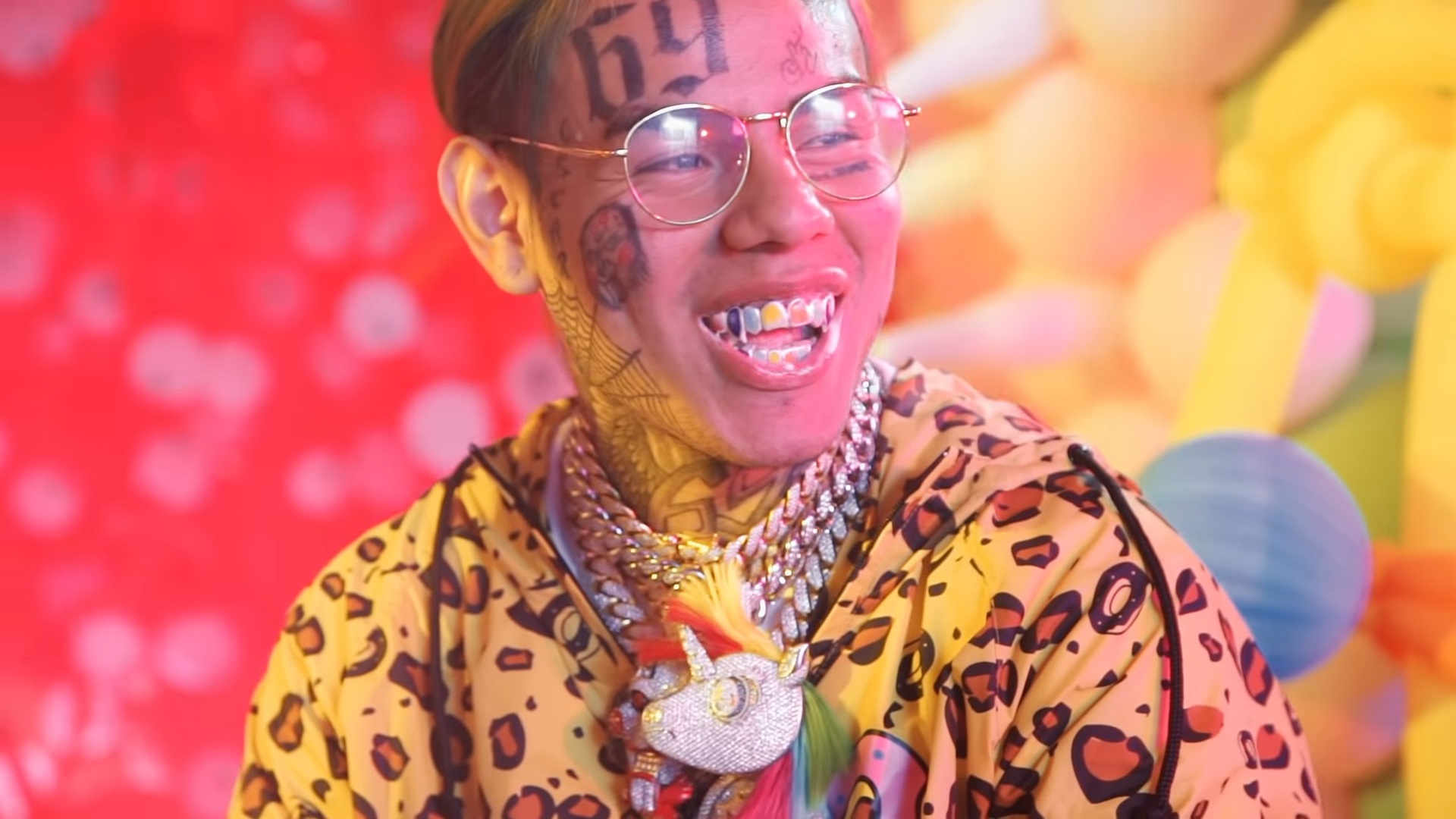 6ix9ine is currently known for his signature face tattoos and his multicolored hair. Daniel Hernandez was eleven a fresh-faced young man with a standard haircut and minimal tattoos! But the controversial rapper later opted to make himself stand out through his visual appearance and viral antics.
Although Tekashi's new 6ix9ine album was not scheduled to leave on November 23, it was until yesterday afternoon (November 27) that the LP has been put online after 6ix9ine was arrested on November 18 and charged of Federal crimes, including extortion and possession of firearms.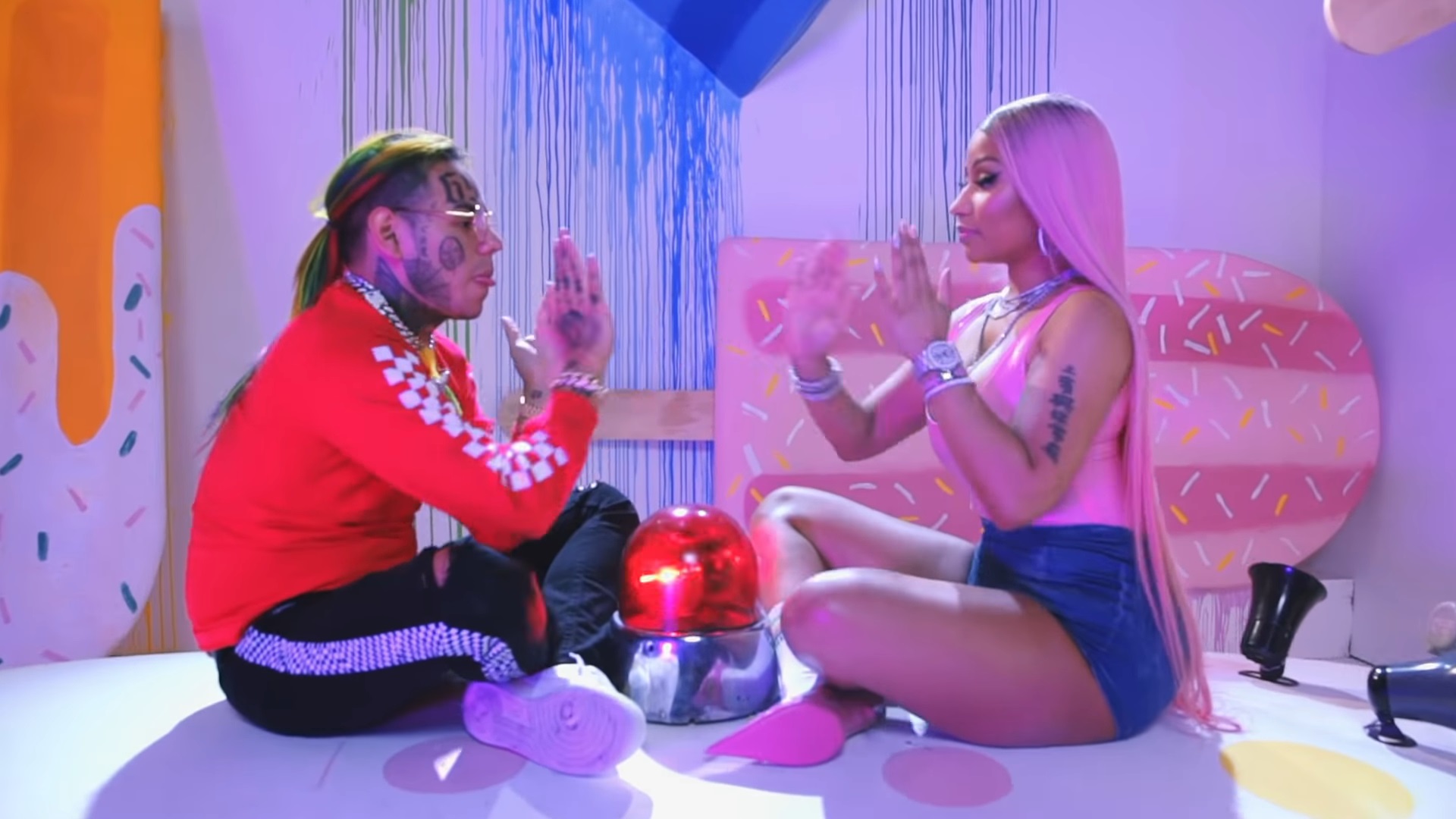 Tekashi 6ix9ine released his new album despite his continued imprisonment. The rapper made the decision to release his new material from prison because some of his songs were leaked last weekend, which forced Tekashi 6ix9ine to distribute his project through Create Music Group, according to TMZ.
Last weekend 'DUMMY BOY' leaked after going on sale as a download in the rapper's web shop, and now you can find it on digital platforms. The list of songs on the album includes Kanye West and Nicki Minaj in "MAMA", and West also contributes to the track "FEEFA". DUMMY BOY has the collaborations of Bobby Shmurda, Tory Lanez, A-Boogie Wit Da Hoodie, Gunna, and more.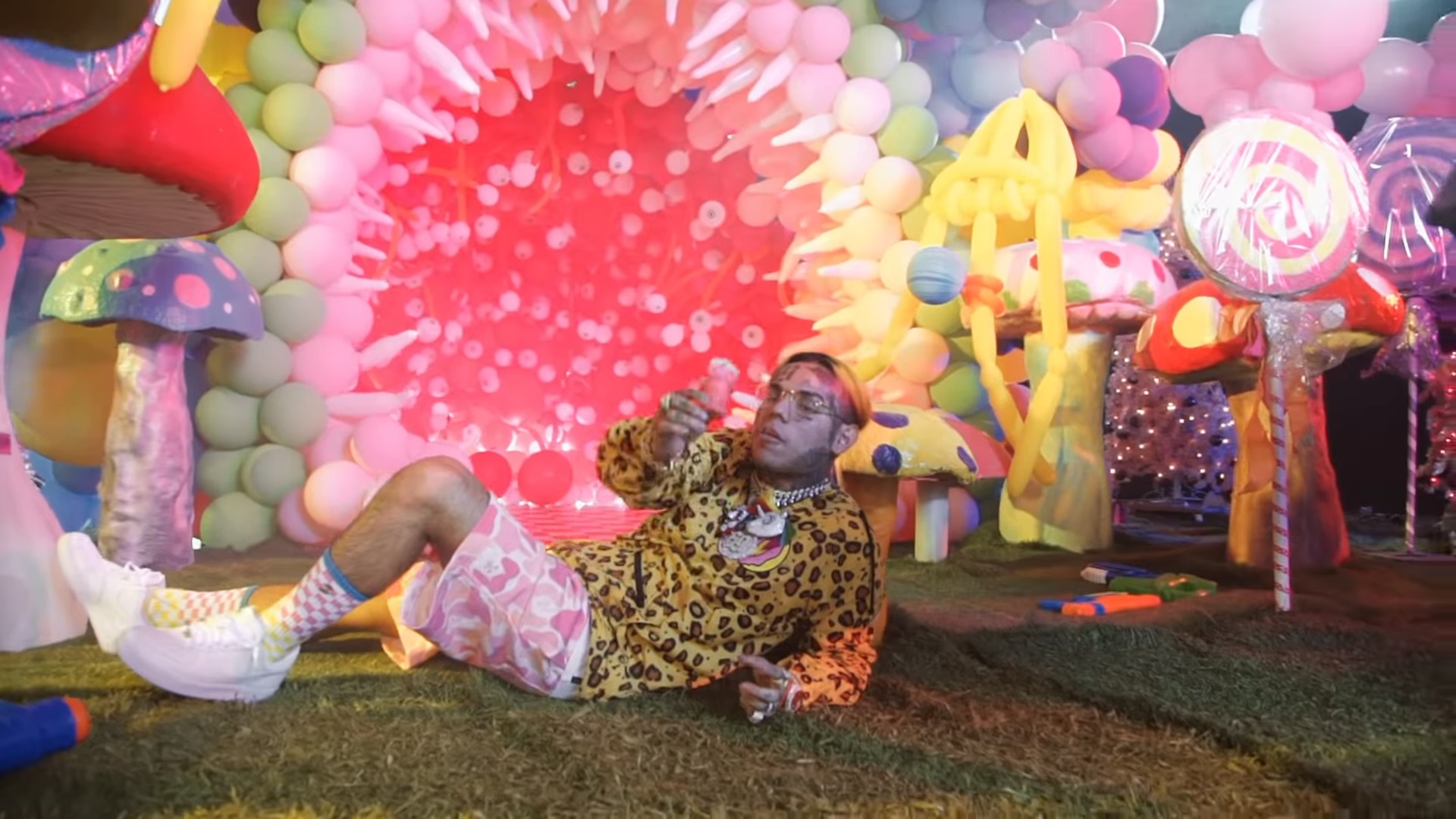 Its disc "Dummy Boy" counts on the participation of diverse stars like Kanye West and Nicki Minaj, between other invited artists.
The date of the initial release of "Dummy Boy" was scheduled for November 23, 2018, but was postponed after Daniel Hernandez, named after Tekashi 6ix9ine, was arrested five days earlier along with four of his associates and alleged gang members.
Tekashi 6ix9ine is going through a difficult moment after being accused of six charges related to organized crime and firearms, which is why he faces a possible life sentence. Tekashi 6ix9ine will have to wait a year for his first hearing. His trial will begin only in September of next year and during that time, the rapper originating in Brooklyn will have to wait behind bars.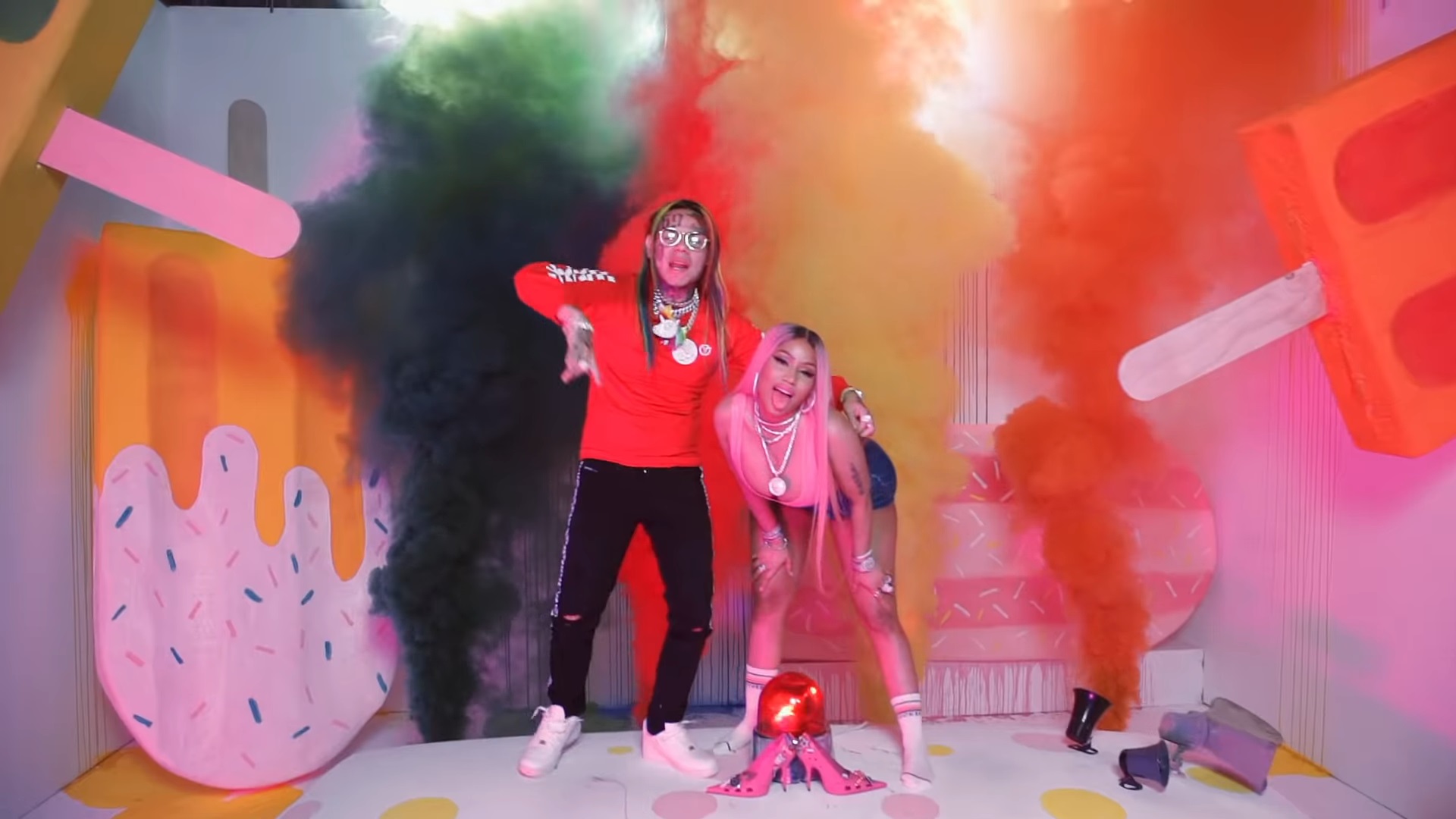 However, the release of his record would be good news after the last month in prison, since he could not leave because his bail was denied last week and his trial date is scheduled for September 4, 2019. While we wait for everything to improve for Tekashi 6ix9ine, listen to the official video of FEFE
Summary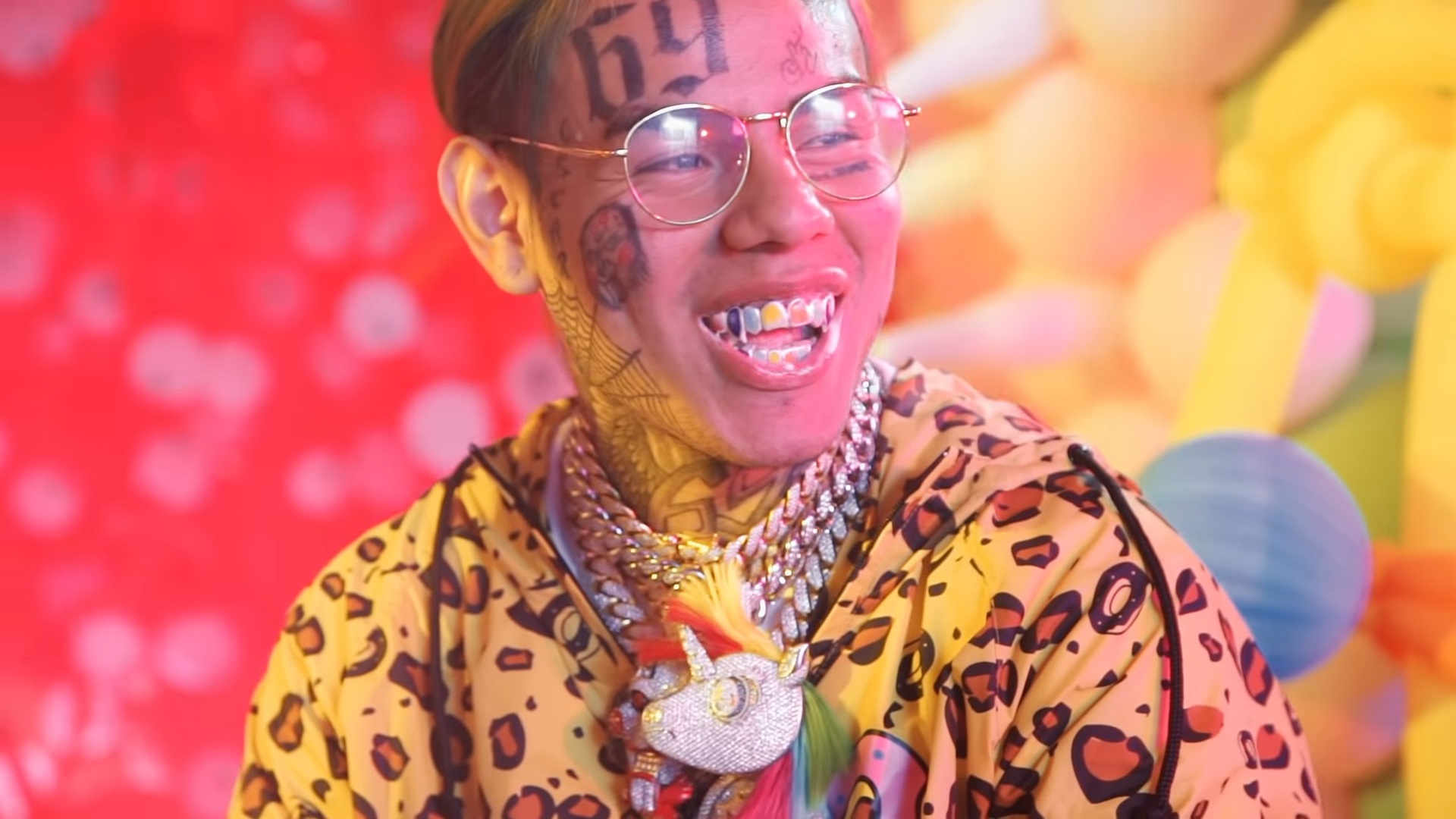 Title
Tekashi 6ix9ine released his album 'DUMMY BOY'
Description
Tekashi 6ix9ine released his new album despite his continued imprisonment. The rapper made the decision to release his new material from prison because some of his songs were leaked last weekend, which forced Tekashi 6ix9ine to distribute his project through Create Music Group